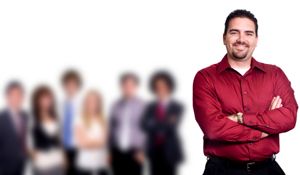 We provide the latest in technology to help you increase revenues, decrease costs and enhance workflow efficiences.
We offer Web Based procurement capabilities and strategic outsourcing solutions through our custom designed secure client portal. Users can access their online store from any web browser to purchase products that have been specified by your company's management. A full array of management
reports are available to authorized managers 24hrs a day.
To see an example of how it works please click here to View Our Demo Site. If you would like to know more about the benefits of utilizing a custom designed web based procurement process please give us a call at (888) 490-1440.
Every industry comes with its own language. We want to know everything about your business so we can provide you with the right final product.
And we also want you to feel confident in the processes we employ to get your projects done. So we make every attempt to educate you about our business. We've collected several resources over the years and have posted them here to help you feel comfortable about speaking our language.
Feel free to browse through our FAQs, glossaries, helpful hints about completing projects, downloadable software archives, and application tips and tricks. If you think of anything we've left out, please let us know.